Russia, US clash at UN over Ukraine crisis as oligarchs threatened******
Russia and the United States clashed over Ukraine at the UN Security Council Monday, as London and Washington threatened to slap sanctions on wealthy Russian oligarchs if the ex-Soviet state is attacked.
French leader Emmanuel Macron and Russian President Vladimir Putin spoke by phone for the second time in four days amid intense efforts by NATO allies to deter a Russian invasion of Ukraine.
With more than 100,000 Russian troops massed on its neighbor's borders, tensions soared as US Ambassador Linda Thomas-Greenfield told the Council that Moscow is planning to increase its force in Belarus six-fold in the coming days.
"We've seen evidence that Russia intends to expand that presence to more than 30,000 troops near the Belarus-Ukraine border, less than two hours north of Kyiv by early February," said Thomas-Greenfield.
"If Russia further invades Ukraine, none of us will be able to say we didn't see it coming, and the consequences will be horrific."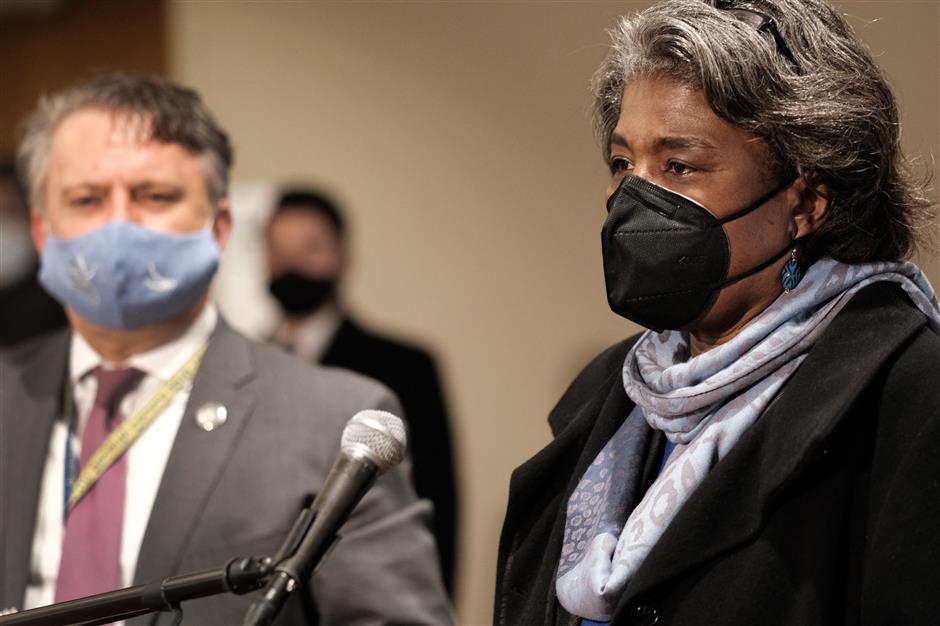 AFP
U.S. Ambassador to the United Nations Linda Thomas-Greenfield (right) and Ukraine's Ambassador to the United Nations Sergiy Kyslysya speak to the media following a Security Council meeting to discuss the situation between Russia and Ukraine.
'Hysterics'
But Russia's ambassador to the UN, Vassily Nebenzia, rejected the allegations and said Washington was engaging "in hysterics" by calling the Council meeting on Ukraine.
He said no Russian official had threatened to invade the former Soviet republic and that Ukrainians were being "brainwashed" by the "Russiaphobia" of the West.
And he said that the troops in Belarus were there for joint exercises.
The United States is "whipping up tensions and rhetoric and provoking escalation," Nebenzia said.
"The discussions about a threat of war is provocative in and of itself. You are almost calling for this, you want it to happen," he charged.
Russia isolated at UN
Russia has repeatedly denied it poses a threat to Ukraine, while demanding guarantees that Kyiv will not join the US-led NATO alliance and that the United States will not establish new military bases in ex-Soviet countries.
Macron and Putin exchanged their views on the situation "as well as issues related to providing Russia with long-term and legally-binding security guarantees," the Kremlin said in a statement after their call.
The French presidency did not provide details on the content of their discussion, but it came one day before US Secretary of State Antony Blinken is to hold fresh talks with his Russian counterpart Sergei Lavrov.
Russia sent the United States its stance on Ukraine Monday evening, just hours before the talks. A State Department spokesperson declined to divulge the details.
Russia found little support on the 15-member Council as it pushed back against allegations its troop presence on the Ukraine border was an implicit threat.
It had tried to block the meeting from taking place, but ten members voted to proceed with debate and three abstained, leaving Moscow isolated.
"This is the largest... mobilization of troops in Europe in decades," Thomas-Greenfield said.
"And as we speak, Russia is sending even more forces and arms to join them."
Ukraine's ambassador to the UN, Sergiy Kyslytsya, called for de-escalation so talks can resume over the conflict already ongoing inside Ukraine with pro-Moscow secessionists in the eastern Donbass region.
"My president has reiterated most recently that he's ready to meet his Russian counterpart," Kyslytsya told the Council.
"If Russia has any questions to Ukraine, it is better to meet and talk, not to bring troops to the Ukrainian borders and intimidate Ukrainian people," he said.
"For Ukraine, the first priority today is to achieve a sustainable and unconditional ceasefire in Donbass."
Oligarchs under threat
Meanwhile, Britain and Washington signaled that the billionaire oligarchs around Putin would be hit with sanctions in case of an invasion.
British Foreign Secretary Liz Truss told parliament that the government was putting through "the toughest sanctions regime against Russia we've ever had."
"Those in and around the Kremlin will have nowhere to hide," she said.
She would not name names, but on Sunday indicated that the powerful business allies of the Kremlin, many of whom have sizable business and personal assets in Britain, were in the crosshairs.
"There will be nowhere to hide for Putin's oligarchs," Truss told Sky News.
White House spokesperson Jen Psaki also signaled that Washington has its eye on the same class of people for possible sanctions.
"The individuals we've identified are in or near the inner circle of the Kremlin and play a role in government decision-making," Psaki told reporters Monday.
"We have developed specific sanctions packages for both Russian elites and their family members."
The Kremlin denounced Britain's move as an "undisguised attack on business," charging that "the Anglo-Saxons are massively ramping up tensions on the European continent."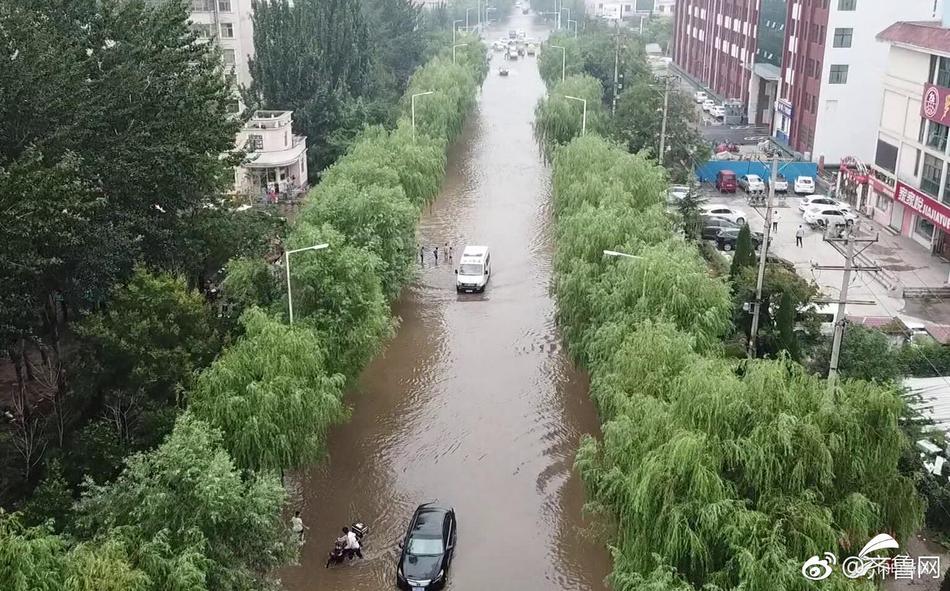 China Focus: Clean heating powers China's green development endeavor******
HARBIN, Nov. 1 (Xinhua) -- Winter in north China used to herald smoggy skies and suffocating air quality due to the extensive burning of coal for heating. Nowadays, with the widespread adoption of renewable energy, the situation has changed drastically.。
Centralized winter heating has kicked in ahead of schedule in many northern regions in response to continued low temperatures. On Monday, Tianjin Municipality and Hebei Province started off winter heating. Beijing began debugging the city's heating system in late October and will officially start heating service according to weather conditions.。
"The heating system in our residential quarter makes use of heat from wastewater instead of burning coal," said Li Shifu, a resident of Harbin, capital of northeast China's Heilongjiang Province.。
The sewage heating system has been developed by KINT, a Harbin-based clean energy enterprise. It has provided sewage heating for more than 80 million square meters of building space in dozens of Chinese cities. Compared with coal-powered heating, the system reduces the emission of pollutants such as carbon dioxide and sulfur dioxide by more than 4.7 million tonnes every year.。
"We extract and utilize heat energy from the waste. There is no foul smell in radiators," said Li Jinfeng, who works at KINT.。
Clean and renewable energy is part of China's efforts in striving toward a low carbon economy.。
China will make further efforts to promote clean heating and ensure that clean energy is used for heating in more than 70 percent of the households in northern China. The use of clean heating in the southern part of the country will also be explored, stated a guideline issued by the National Energy Administration in April.。
Data from the China Association of Building Energy Efficiency showed that by the end of 2020, there were 8,200 enterprises engaged in businesses related to clean heating in China, with a total output value of 900 billion yuan (about 140 billion U.S. dollars) and more than 1.19 million employees.。
In Huaibei, a major coal-producing base in east China's Anhui Province, ground source heat pumps, which extract heat from the ground, are being used to substitute coal-powered electricity.。
In a residential quarter alone, such pumps are expected to help reduce carbon dioxide emissions by 32,000 tonnes, sulfur dioxide emissions by 217 tonnes, nitrogen oxides emissions by 205 tonnes and soot emissions by 127 tonnes every year.。
Hongtong Heating is responsible for offering heating services to more than 100 residential quarters in Harbin. On Oct. 26, the company's second phase of biomass power generation project began operations, which is expected to make use of about 600,000 tonnes of agricultural and forestry waste every year.。
"The price of biomass fuel is about 300 yuan per tonne, less than one-third of the current coal price," said Li Jianwei with the company. Enditem。
【购彩之家-官网👉👉十年信誉大平台,点击进入👉👉 打造国内最专业最具信赖的彩票平台,为您提供购彩之家-官网用户登录全网最精准计划软件,APP下载登陆,强大的竞彩网上推荐!!】
Dutch skaters clean sweep men's 1,000m medals at speed skating World Cup******
SALT LAKE CITY, Dec. 5 (Xinhua) -- Dutch skaters dominated the men's 1,000 meters race here on Sunday with a clean sweep of the medals at the speed skating World Cup.。
Thomas Krol clocked a winning time of one minute and 6.448 seconds with Kjeld Nuis and Hein Otterspeer taking the silver and bronze in 1:06.867 and 1:06.959 respectively.。
Meanwhile, Takagi Miho of Japan dominates the women's 1,500m as she beat the rest of the field by nearly a second and a half to capture her second gold in this World Cup in Salt Lake City. Following her triumph in the 1,000m on Saturday, the Japanese star clocked a time of 1:49.99, just 0.16 seconds shy of her own world record, for her third consecutive victory in the 1,500m this season.。
"The goal was to skate under one minute and 50 seconds and I managed. I'm very happy to pull that off under these circumstances (not the ideal low air pressure due to weather conditions)," said Takagi.。
Takagi's compatriot Sato Ayano finished in 1:51.468 to take the silver with the bronze going to Antoinette de Jong of the Netherlands, who crossed the line in 1:51.722.。
In the second men's 500m race, Morishige Wataru of Japan was crowned with a time of 33.997 seconds. Artem Arefyev of Russia came in second in 34.003 while Laurent Dubreuil of Canada was third in 34.053.。
Also on Sunday, Ivanie Blondin of Canada beat Marijke Groenewoud of the Netherlands and Sofie Karoline Haugen from Norway to claim the women's mass start title and the United States snatched the gold in the men's team pursuit ahead of Norway and Italy. Enditem。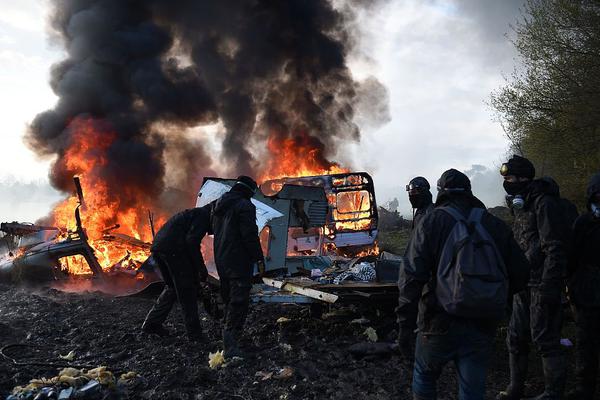 陕西发布最新出行防疫政策措施******
  日前,陕西省应对疫情工作领导小组办公室发布陕西最新出行防疫政策措施。
  在进出政策上,对中高风险地区来陕返陕人员,继续执行集中隔离观察14天措施(隔离时间从离开上述地区时间计算),期间开展4次(第1、3、7、13天)核酸检测;对中高风险地区(包括发生疫情但未划定风险区域的地区)所在县(市、区、旗,直辖市和副省级城市的乡镇或街道,下同)的其他地区来陕返陕人员,执行居家隔离观察14天措施(起算时间同上),期间开展3次(第1、7、13天)核酸检测;对中高风险地区所在地市的其他县(市、区、旗)来陕返陕人员,查验健康码、48小时内的核酸检测阴性证明后通行。对除上述地区外的低风险地区往来人员,不得限制健康码为"绿码"人员流动,不得查验核酸检测证明,切实保障群众正常出行需求。
  在交通出行政策上,民航、铁路进出站须佩戴口罩、测体温,查验健康码、通信大数据行程卡;公路出行方面,省上数据专班统一推送经公路来陕返陕人员信息,由社区逐一进行核查,并查验健康码、通信大数据行程卡。(记者杨静)
来源:群众新闻
编辑:张佳萌
打仗在某种意义上就是打保障:"打不断、炸不烂的钢铁运输线"
1.2020年度军队纪检监察论坛在西安举行
2.遭遇山洪游客追责旅行社:曾组织100名团友下河玩水
3.李义海:担当企业责任 做好时代答卷
4.美高官称要派机舰穿越台湾海峡 美航母再次转进